José Avillez "Belcanto"
©
Paulo Barata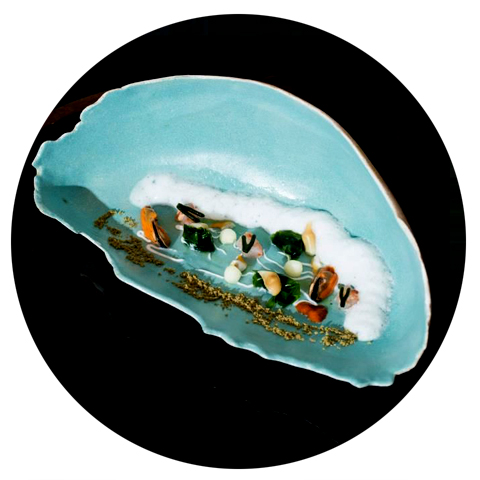 ALIMENTA-ME  Apresentação de um conjunto de objectos criados por Catia Pessoa e José Avillez para o Restaurante Belcanto em Lisboa.
Neste projecto não existe fronteira definida entre o trabalho de José Avillez como chef e o de Catia Pessoa como ceramista.
Pensadas como um todo, as formas intervêm na maneira como as pessoas vêem e degustam o prato, quebrando a barreira entre contentor e conteúdo.
ALIMENTA-ME  Presenting a set of objects created by Catia Pessoa e José Avillez for the Belcanto Restaurant in Lisbon, this is a partnership that results in ceramics made on purpose for the chef´s creations.
In this project there is no defined border between the work of José Avillez as a chef and of Catia Pessoa as a ceramist.
Designed as a whole, the forms are involved in the way people see and experience the food, breaking the barrier between container and contents.