OPEN STUDIO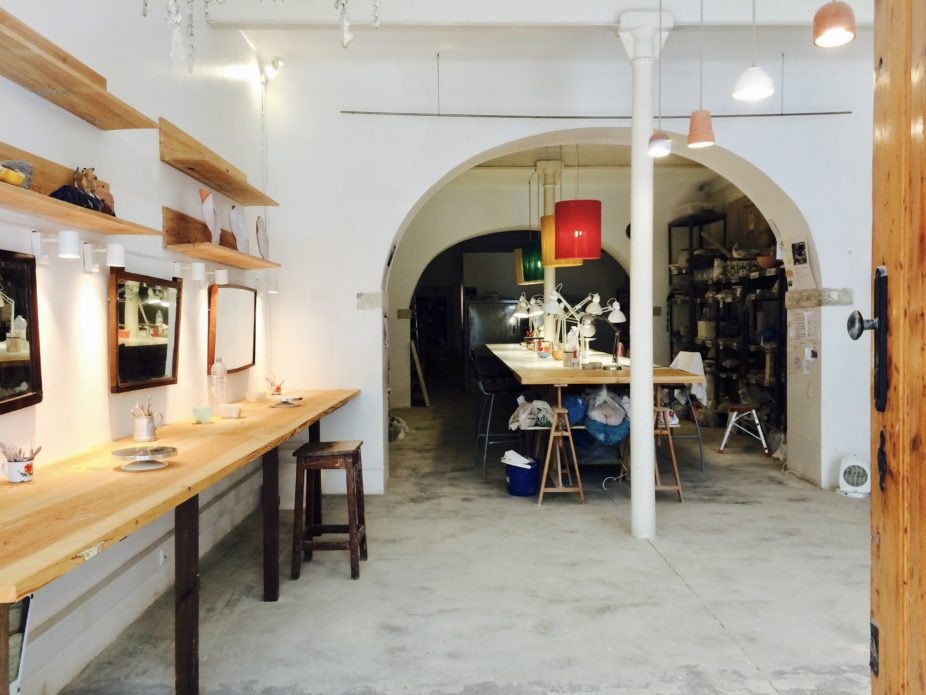 O Atelier Livre Caulino Ceramics é um atelier de cerâmica, totalmente equipado, que funciona em modo co-working para ceramistas e principiantes (aconselhamos, pelo menos, 8 aulas antes de te inscreveres em atelier livre). Podes trabalhar de forma independente e flexível, até 15 horas semanais, num horário à tua escolha.
Inscrições em caulinoceramic@gmail.com. http://caulinoceramics.com/open-studio/
Caulino Ceramics Open-Access Studio is a ceramics studio accessible to anyone, from total beginners to professional artisans. Is a way to work independently (you need to have done at least 8 classes) and is completely flexible. You can come up to 15 hours a week at times that suit you.
Subscribe here caulinoceramics@gmail.com http://caulinoceramics.com/open-studio/